Mike Naig
Iowa Secretary of Agriculture
Mike Naig
Iowa Secretary of Agriculture
From Agricultural Roots
Background
Mike Naig learned the value of hard work as he grew up helping his dad and uncle run their crop and livestock farm in the northwest corner of the state near Cylinder, Iowa. He is still involved in the operation today.

Mike graduated from Buena Vista University in Storm Lake with degrees in biology and political science. He and his wife, Jaime, have three boys.
Experience
Before becoming Secretary, Mike had been active in agribusiness for over 13 years, serving in public policy roles for state and national trade associations and in the private industry.

Mike served as the Iowa Deputy Secretary of Agriculture under Bill Northey since September 2013. In this role, Mike was responsible for the operations of the department's policy, budget, and personnel. His experience working alongside Secretary Northey showed him the importance of being accessible to Iowans to better represent their interests and be responsive to their needs.
Focused on the Future of Iowa Agriculture
In a state where agriculture is the leading economic driver, Mike is committed to leading efforts to protect consumers, expanding economic opportunities for Iowans, and advocating in Iowa and around the globe on behalf of the hard-working men and women who keep us fed and fueled. As the Secretary of Agriculture, he is focused on the following commitments:
Secretary of Agriculture News
Farm to Table Task Force Meeting
Thursday October 21, 2021
Read more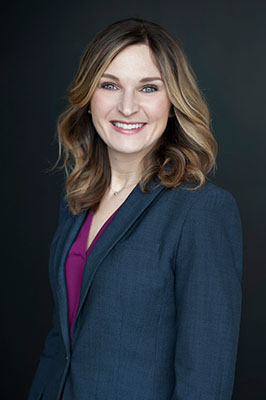 Julie Kenney, Iowa Deputy Secretary of Agriculture
Julie Kenney grew up on a family farm near Lohrville, Iowa helping her parents and grandparents with their crop, livestock, and seed dealership. Today, Julie and her husband, Mark, and two children own and operate a corn and soybean farm in Story County. She received a marketing degree from Simpson College in Indianola, Iowa.

Julie has been an advocate for Iowa agriculture across the country through her work with the CommonGround program, a project dedicated to removing the misconceptions and myths surrounding farming and food, and by regularly hosting international visitors and media/online influencers on her farm. Before joining the Department, Julie had been active in the agribusiness industry for nearly 15 years, serving in marketing and communications roles for private industry, state, and national associations and checkoff programs.

Julie was appointed Iowa Deputy Secretary of Agriculture in 2018. As Deputy Secretary, Julie is responsible for the operations of the Iowa Department of Agriculture and Land Stewardship, focusing on policy, budget, and personnel.