The Division of Soil Conservation regulates coal mining activities in Iowa as required by Iowa Code Chapter 207, and as mandated by the U. S. Department of Interior – Office of Surface Mining (OSM) per the Federal Surface Mining Control and Reclamation Act of 1977 (Public Law 95-87) under Title V.
The state has a long history of coal mining dating back to the mid-1800's.  Iowa coal fueled trains to the West after President Lincoln designated Council Bluffs as the eastern terminus of the Trans-Continental Railroad.  Iowa's first reclamation statute was enacted by the General Assembly in 1968.  The Division has worked cooperatively with the OSM since passage of the federal law in 1977, and was granted primacy for the current coal program in 1981 by the Secretary of Interior.
No coal is currently being mined in the state, nor has any been mined since 1994.  Twenty-eight coal permits were issued by the Division from 1977 to 1992.  The permitted sites were located in Mahaska, Marion, Monroe, and Lucas Counties.  Start-up of new mining operations in the foreseeable future appears unlikely given current economic considerations. 
If a new coal permit is requested, the Division is responsible to permit, bond, inspect and enforce the regulations in Iowa.  Any issued permits are required to provide an assessment of pre-mining conditions, an operation plan for the mining phase, a reclamation plan for restoration of the site and achievement of the intended post-mining land use.
Iowa is one of twenty-five coal states that hold "primacy" for the regulation of coal mining.  The cost of administering the program is shared equally by the Division and the U.S. Office of Surface Mining on a 50/50 match basis.
For additional information, visit the following OSM Mid-Continent Regional Coordinating Center web site: https://www.osmre.gov/.
In The Future
The program is considering an outreach program to encourage landowners to plant monarch habitat on the 8,595 acres that were reclaimed under permit.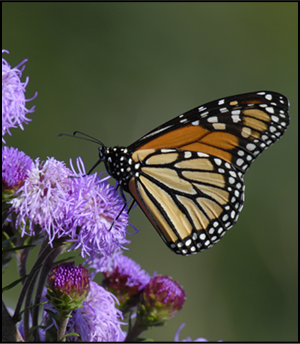 ACC Wash Plant
Mahaska County
Before and After Bond Forfeit Reclamation