Iowa has 300+ Abandoned Mind Land (AML) sites, 13,000+ acres of abandoned coal mines that affect the landscape primarily in SE Iowa. AML sites typically include dangerous piles and embankments, highwalls, subsidence, pit ponds, polluted water used for agriculture and human consumption, and bare acidic soils that pollute water through erosion, sedimentation and AMD.
---
Video case study
DeRonde Abandoned Mine Land Reclamation Site in Mahaska County
Learn about how the program works, from beginning to end.
---
Iowa AML reclamation projects in different phases
August 2018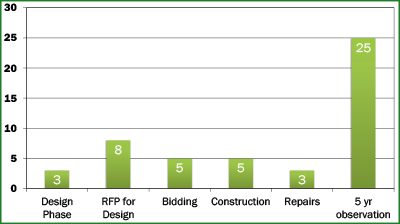 PARTNERSHIPS IN IOWA 2007-2018

WCAP funding-------------------------------- $4,137,835

In-Kind contributions----------------------- $1,316,612

AML Grant construction--------------------- $14,872,144

Total construction (2007-18)--------------- $20,326,591
      
* Partnerships increase construction dollars by 37%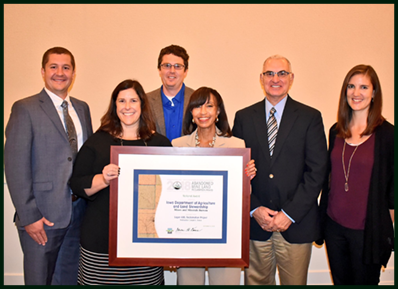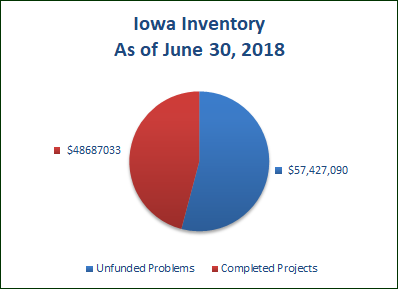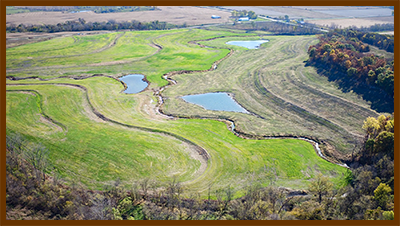 Iowa AML program Awards by the Office of Surface Mining, Reclamation and Enforcement (OSMRE)
1998 – Regional Award for the Poffenbarger AML reclamation project
2006 – Mid-Continent Regional Award for the Trinkle AML reclamation project
2009 – Small Project Award for the Waal West AML reclamation project
2011 – Mid-Continent Regional Award for the Westercamp AML reclamation project
2014 – Mid-Continent Regional Award for the Goff AML reclamation project
2018 – National Award for the Logan AML reclamation project